Happy Holi, everyone!
To me, Holi is about as different as it gets from any other Indian festival.  When most people think of Indian festivals, they think of religion, worship, god, and seriousness.  Holi is about as far removed from this stereotype as it gets, with its main focus being about friendship, fun and new beginnings.
The best part of Holi?  NO RULES!!   Young and old come together in a celebration of fun, affection and fresh starts.  There is no bar, and no rules.  Colour, creed nor religion does not matter, and to me, this festival transcends all boundaries and brings people together in a such unique way.
Holi is such a wonderful way of letting go of the past and embracing the future, all while letting your hair down and getting a bit dirty!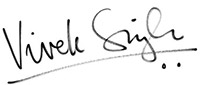 Cinnamon Kitchen's House Of Holi is a great way to capture the spirit in the heart of the City.  There are still places left so book now to avoid disappointment!